We have been developing internet technologies since before Al Gore invented the internet!  While that may seem like an odd statement it is technically the truth. As children, we built computer systems to by pass long distance charges in small communities so, as nerds, we had a better chance of landing dates.  Today we have over 40 years experience in technologies that build the very internet itself. We have an understanding that more than 90% of "internet companies" today can't even begin to imagine.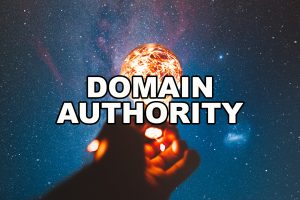 Even the best on-page SEO efforts aren't enough to rank on Google. Today, the search engine accounts for over 200 factors when it determines a SERP's pecking order, so it's nearly impossible to optimize your website and content for each of its ranking factors.
But even though you can't optimize for all of Google's ranking factors, you can still optimize for one of the search engine's most important ranking factors — domain authority.
Read More »
We love what we do and it shows!
We'd love to be your in-house marketing team. We bring years of experience and expertise to your table. Let us bring your company's expertise to the internet. YOUR SUCCESS IS OUR SUCCESS!