Scenic City Studios is a customer-oriented internet solution provider that offers premium quality hosting and dedicated support services to our customers. Our solutions challenge the norm, setting new standards for affordable hosting with excellent customer care. In addition to producing the world's first virtual hosting control panel software, our next-generation hosting infrastructure delivers the industry's most reliable and scalable solutions, all backed by a dedicated team of technical experts providing responsive, personalized support. Serving both large and small business customers, our hosting solutions have been proven again and again in real-world environments. Our world-class data centers, unmatched customer service and feature-packed services have earned us the reputation as the premiere provider of web hosting solutions to customers around the world.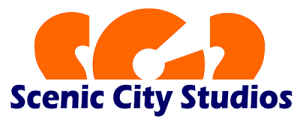 Choosing a hosting provider for your website can be a frustrating process. Naturally, you're looking for a host that combines all of the right features with personalized support services for the right price. You're looking for a host that respects you as a person, and will do everything possible to make you happy. There are millions of hosting providers out there… why should you choose us?
Here are the key reasons for choosing Scenic City Studios:
COMMITMENT TO CUSTOMER SATISFACTION
Our number one goal is customer satisfaction. Our team works together to make that possible. Whether it's walking you through a domain transfer or account setup, or troubleshooting a difficult CGI script, we'll do what it takes to keep you happy. We offer a complete online Knowledge Base, documenting just about everything we offer. If you can't find it there, our Customer Care team would be more than happy to help you. In addition, if you ever encounter unsatisfactory customer service, please voice your complaints to our group supervisor. We will always strive for the betterment of our primary goal: true customer satisfaction. We understand that our true concern for our clients is something that competitors are lacking.
PROFESSIONAL WEBSITES THAT FUNCTION FOR PROFIT
Your Scenic City Studios created website will be professional, functional, and most of all, it will work to increase your bottom line. With ten years experience in internet technologies and web site programming languages, Scenic City Studios can create a site you will be proud of. Most of our sites come with custom programming to dynamically modify content on a daily basis. Site owners can have an administration interface that allows them to modify portions of their site easier than sending an email to a friend. Most of all, you can trust that your site will be impressive because we only create sites that we can be proud of ourselves.
FULL CONTROL
You can manage all aspects of your account 24 hours a day, 7 days a week. By the click of a mouse, you can administer your disk storage, email accounts, directories, cgi-bin, and all the special features that we offer you. Some of such special features include your resource meter and site statistics. You can even add additional features to your account instantaneously, as you need them. You will never have to wait for us to add things like additional email accounts, mailing lists, hit counters, or even additional sub-domains!
FEATURE-RICH HOSTING FOR A SENSIBLE PRICE
We don't claim to be the cheapest host around, and we know we're not. However, we believe you get what you pay for. All of our accounts come with a generous list of standard features, along with almost infinite expandability, and service from our fast, caring, and professional Customer Care team.
FAST SETUP AND CONSIDERATION BILLING
We accept any credit or check card with the VISA, MasterCard, Discover, or American Express logo. Using our secure server, you can submit your confidential billing information to us without having to worry about your details going astray. We use tried and true technologies, along with added security measures, to keep your data safe. When you sign up, your account will be created within the same day, allowing you to work right away (barring any financial issues). We send you prompt notices for successful billing on your card, when credit card is near expiration and as new orders are made — all to make billing as painless as possible for you.
LOW-SITE:SERVER RATIO
With high performance servers and a low site-to-server ratio, your site will load fast even during peak usage.
CONNECTIVITY
Our servers are connected to multiple internet backbones, ensuring that our servers are in close proximity to you and your visitors. Because we are connected directly to one of the largest backbones, your website will always be available and fast for visitors to visit.
RELIABLE
All our servers and the components that make up our network are monitored 24 hours a day, 365 days a year. In the event of an unscheduled outage, be it a component failure, software crash or connectivity disruption, our monitoring system will immediately notify an engineer. At the same time our systems will attempt to fix the problem automatically, be it diverting our connectivity over a redundant circuit or restarting a failed service. This pro-active monitoring allows us not only to promise our customers uptime, but to also deliver on this promise. Reliability doesn't stop there. We understand that it is crucial to only use reliable and scaleable hardware which is why we only use the highest quality servers for all Web and email serving. Our network uptime has constantly been above the industry margin with an aggregate monthly availability of 99.998%.
SPEED
All of our web and email servers utilize Intel® processing power and reliable, fast hard drives for optimal performance. All Web servers are specifically configured for Web hosting and interactive application performance and all data is carried over our switched 100Mb internal network and delivered by Cisco® routers to the Internet via redundant connectivity.
GUARANTEE OF SATISFACTION
Our web hosting packages are provided on superior quality servers. In fact, we're so confident of the quality of our packages, we offer a 14-day money back guarantee on all hosting purchases! On top of this we guarantee 99.5% uptime, if your server goes down we'll be glad to credit you. Learn More
HONESTY
We have no hidden charges whatsoever — what you see is what you pay. You should be aware of very cheap or free services provided by other websites, chances are there will be some untold hidden costs somewhere. Web space in particular could come with pop-up adverts and the hosting company's own banners – not ideal for the professional website you're looking for!
FREE PROFESSIONAL SEARCH ENGINE SUBMISSION
What good is your site if no one can find you? More than 95% of Internet Users use Search Engines and Directories to find what they're looking for on the web. Your website will not show up on Search Engine and Directory query results if it isn't registered with them. With our free submission offer we will professionally submit your site to the major search engines for free.
ADDED FEATURES
Besides our industry leading control panel, we offer a variety of features to help your site thrive. We run a web-based email client, which allows you to check any Scenic City Studios email account from anywhere in the world. We offer full telnet and ssh access, and virtually unrestricted command line use. We also run a web interface for MySQL databases, for those who don't wish to learn technical commands. We're ready to adapt to meet your needs. Just let us know.

We love what we do and it shows!
We'd love to be your in-house marketing team. We bring years of experience and expertise to your table. Let us bring your company's expertise to the internet. YOUR SUCCESS IS OUR SUCCESS!